Become an Authorized Dealer
So you're interested in becoming a Gooseneck Trailers Dealer? Although you may have heard some of the great things that make Gooseneck Trailers the undisputed industry leader in utility trailers, you may still have some questions.
What advantages are there for me to become a Gooseneck Dealer?
What are some of the product features that Gooseneck offers that will put my product over the top of the competition?
The following information is designed to answer all of these questions and many more. After you have had an opportunity to see for yourself why you should team up with Gooseneck Trailers, please submit your information by clicking on the "Dealer Form" button above. After your information is received, a Gooseneck Trailers Representative will contact you to give you more information about becoming a part of the most dynamic dealer network in the country!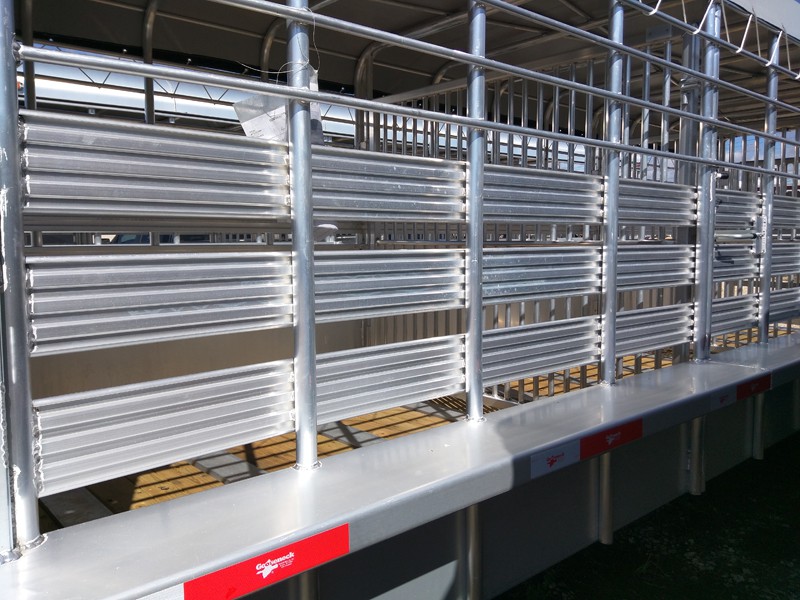 Sales Support Team
Gooseneck Trailers has a Sales Support Team that is unmatched in the industry. With years of experience and expertise, the Sales Support Team at Gooseneck Trailers can offer a truly unique perspective into today's market and provide innovative and effective sales strategies custom made for each dealer's area and customer base.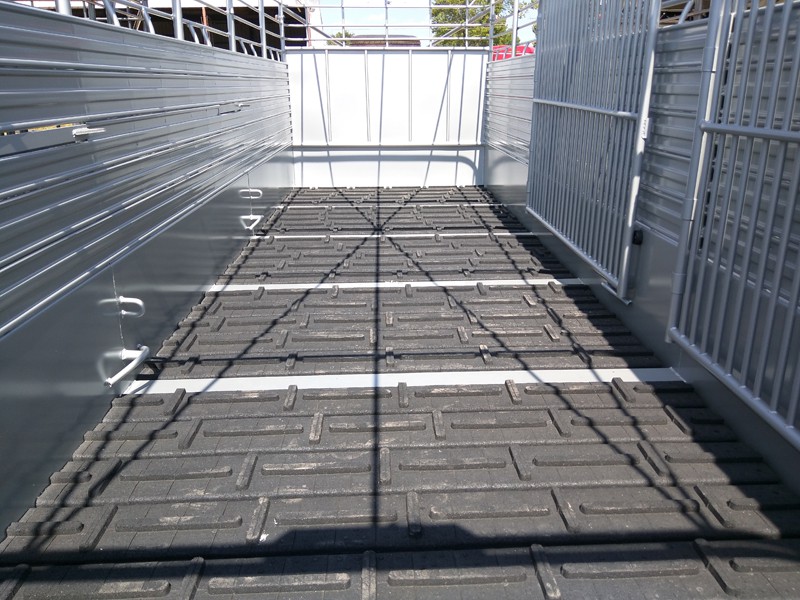 Environmentally Friendly
Gooseneck Trailers is one of the first trailer manufacturers to exceed EPA requirements in regards to air pollution. Over the past couple of years, Gooseneck has added a Regenerative Thermal Oxidizer (RTO) which oxidizes Volatile Organic Compounds (VOCs). In essence, it takes harmful air pollutants and turns them into environmentally friendly compounds. While this process is very complicated, the end result is a manufacturer that cares not only about profits and sales trends, but the well-being of the planet as well.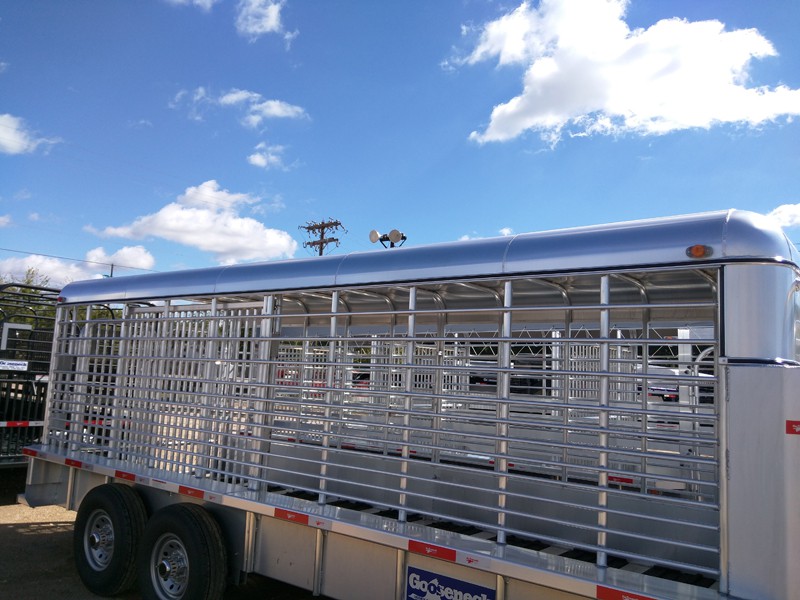 Price Leader Program
In order for maximized profit margins for its dealers, Gooseneck Trailers has introduced economy style "Price Leader" models throughout their product line. These Price Leader models still maintain the highest quality standards and are made with the highest quality components that separate Gooseneck from the competition, but at a low affordable price.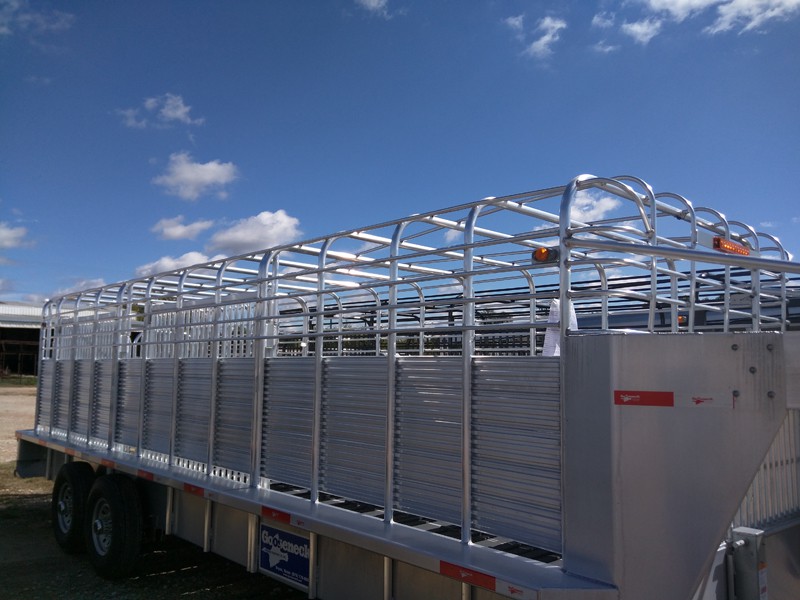 Diverse Product Line
Gooseneck Trailers manufactures all style of utility trailers. From small single axle trailers to car haulers, dumps, and heavy equipment trailers, Gooseneck is the "One Stop Shop" for any type of utility trailer. This is a great advantage to Gooseneck Dealers as different styles of trailers can all be combined on one load. This increases freight efficiency and lowers costs.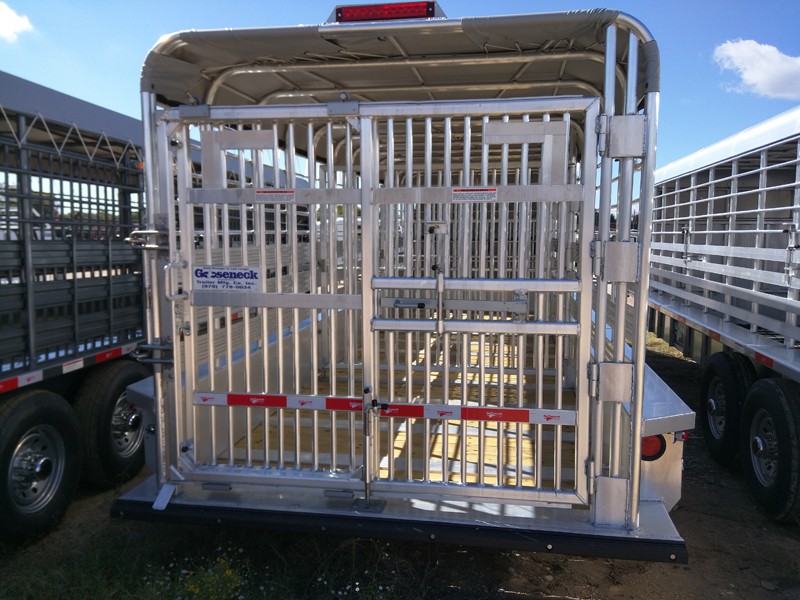 Cooperative Advertising Program
In this modern era of media, advertising is not cheap. It is however, an important aspect of any sales strategy. Gooseneck Trailers realizes this and provides a cooperative advertising programs for all dealers who qualify.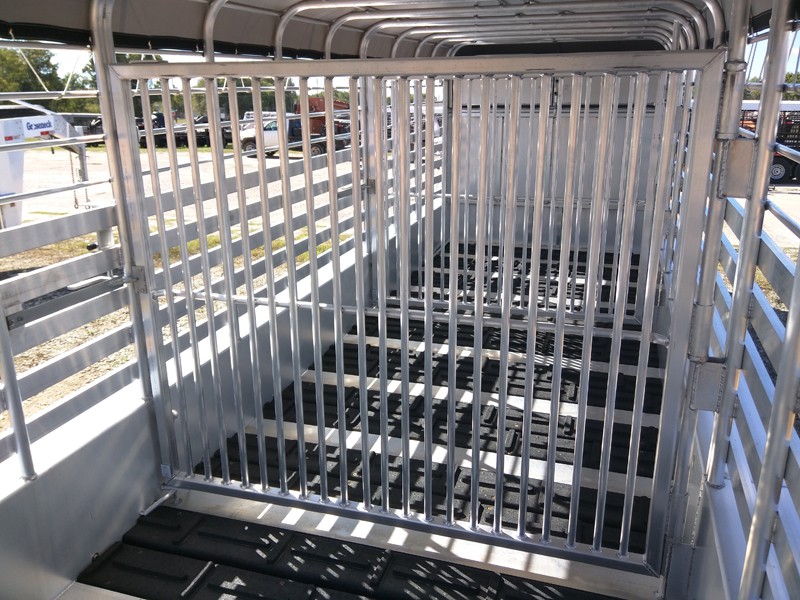 Brochures and Promotional Material
Gooseneck Trailers provides to its dealers informative full-color brochures, and various other promotional materials.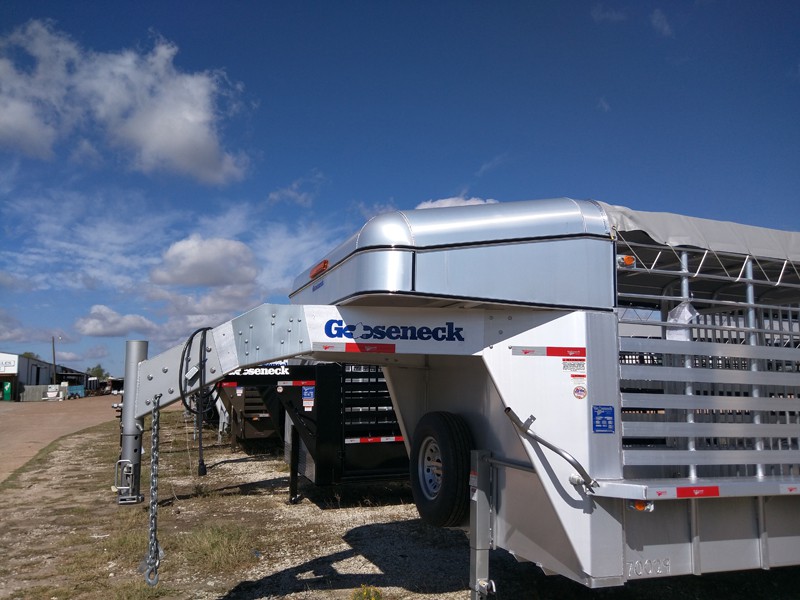 Sales Leads & Referrals
Gooseneck Trailers is very proud of its dealer network, and considers dealers as an integral part of the Gooseneck family. Gooseneck receives hundreds of internet and phone sales leads weekly. These are then referred directly to Gooseneck dealers.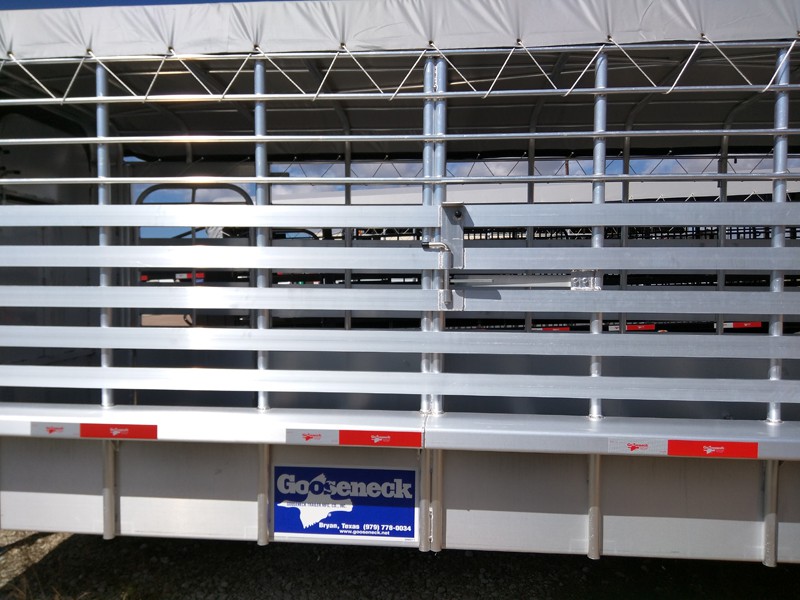 Nationwide Dealer Network
With approximately 100 dealers throughout the United States, Gooseneck has one of the largest and best dealer networks in the industry.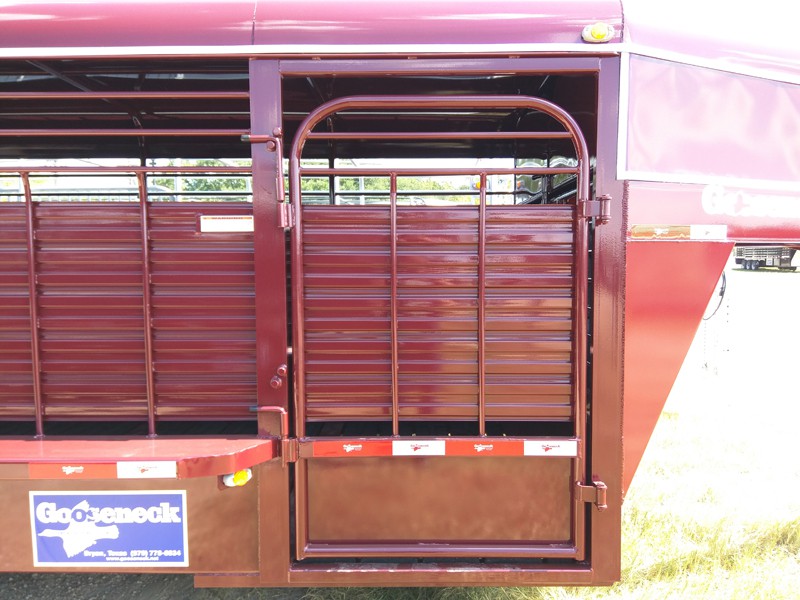 Complete Line of Replacement Parts
In addition to selling trailers, Gooseneck has found that it is important for our dealers to diversify their product lines. That is why trailer parts are available as an additional profit center for our dealers. Parts orders are shipped daily via UPS and motor freight. Parts can even be added to Gooseneck Trailer loads with no additional freight cost.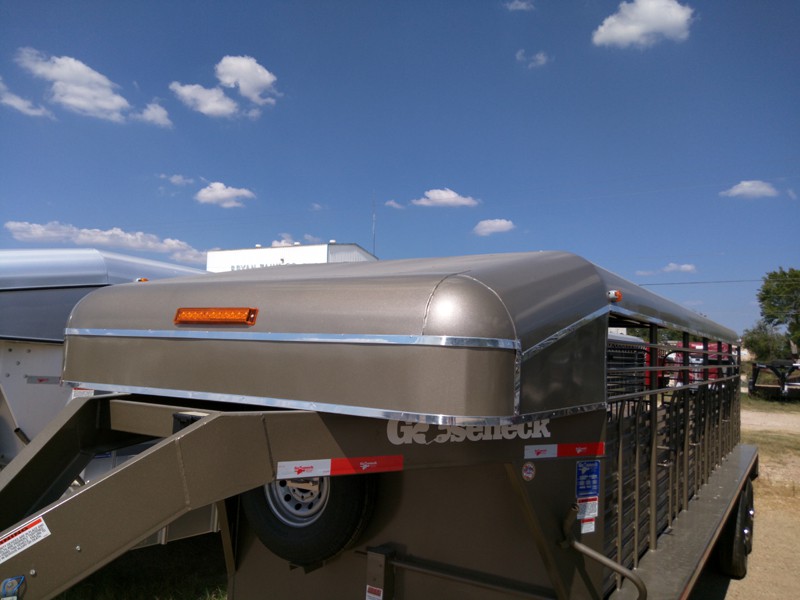 Product Liability Insurance
Many utility trailer manufacturers have not traditionally offered this important safety net due to cost restraints. Gooseneck Trailers finds that Product Liability Insurance is a necessity in our lawsuit prone society and plays an important role in ensuring both its dealers and its dealers' customers of Gooseneck's financial responsibility
Built Stronger to Last Longer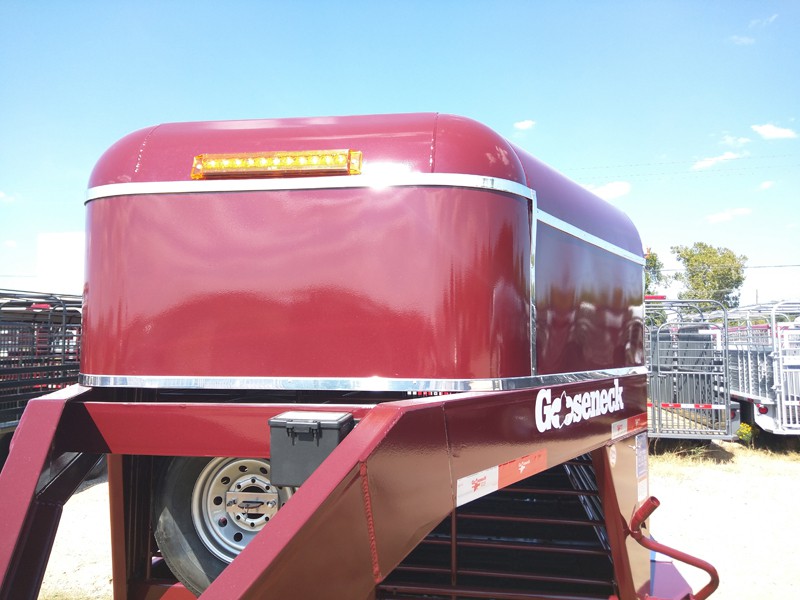 Join our exclusive nationwide network of Authorized Gooseneck Dealers and enjoy an excellent business opportunity. We are the original trademarked Gooseneck trailer. Today, we continue to produce this premier line of our commercial grade gooseneck trailers, as we have for the past 40 years.Our motto of "Built Stronger to Last Longer" is more than just a slogan; it is a way of life for Gooseneck Trailer Mfg Co. Inc. Don't settles for less than the original Gooseneck brand.